EU4AGRI advancing the position of rural women: Women have the skills, knowledge and potential for rural development to build on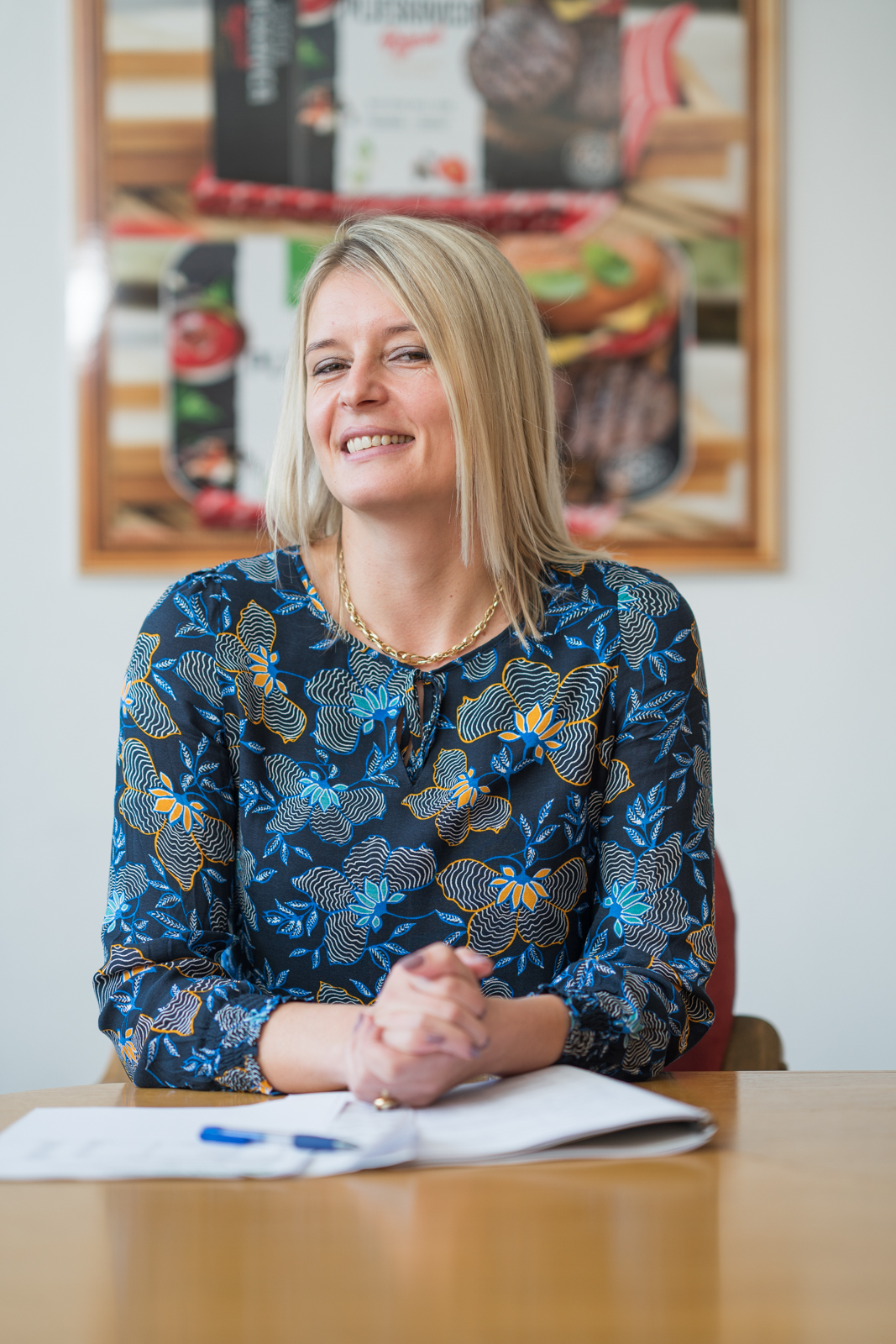 Despite the challenges they face, women in smaller communities in Bosnia and Herzegovina are increasingly engaged in agricultural production, which makes the society more aware of their vital role in strengthening and preserving agriculture. International Day of Rural Women, marked on 15 October worldwide, is an opportunity to acknowledge their contribution to agriculture and rural development.
Women in BiH have been doing all sorts of agricultural work for years, but today more and more of them are managing agricultural production. One of them is Ilma Karavelić from Visoko.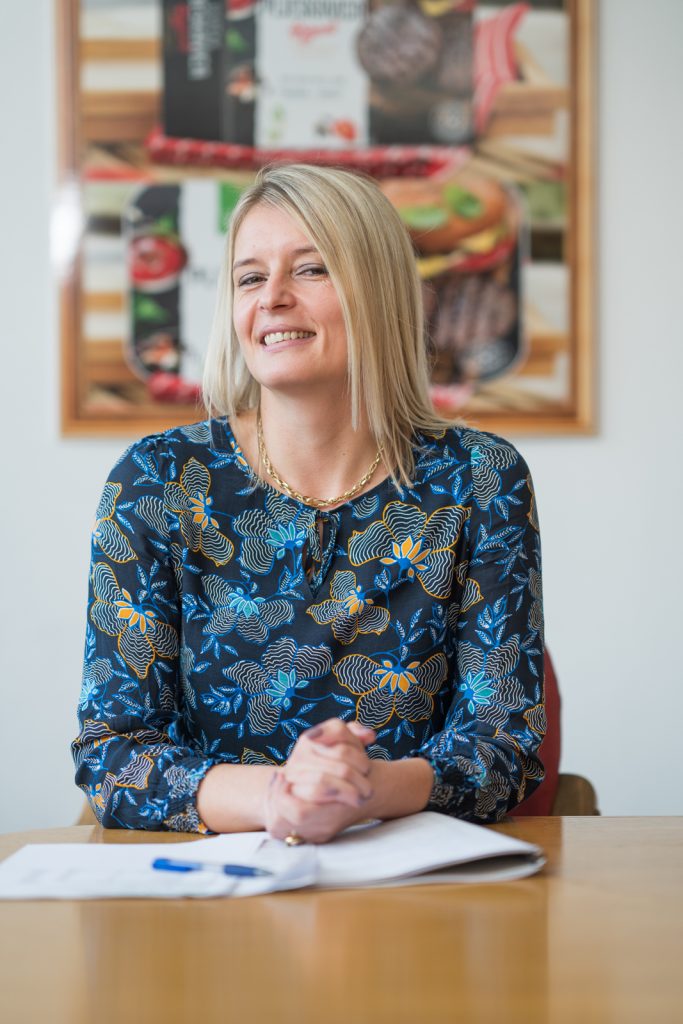 Since childhood, Karavelić has been involved in meat processing and production in the family company Vimes, operating since 2003. Her parents introduced her and her brother and sister to the world of production while in school, which is why, as she says, she already knew growing up that she would inherit their family business.
"During the school holidays, we would help out in the production. Even then I liked for its group work, dynamic and variety of tasks," Karavelić recalls.
Not long after finishing school did Karavelić start working in a managerial post in the Vimes company. Today, she is in charge of monitoring and control of entire meat production and processing. Since its establishment, Vimes has been recognised as a manufacturer providing customers with quality products at an affordable price. Therefore, the company quickly expanded its production capacity, and in 2008 it built a new factory that can respond to the latest technological processes of production and processing.
"I monitor and control all processes in the company, but I am especially pleased to have a dynamic job. I am always facing new challenges that help me grow. I constantly meet new people from the business world and learn new things," said Karavelić.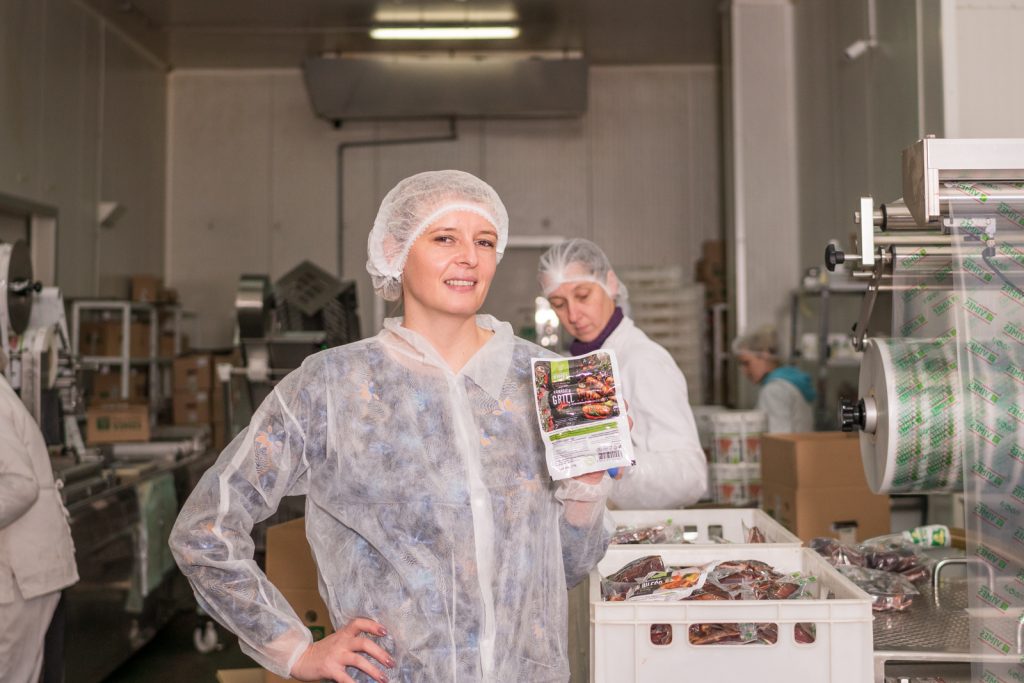 She takes pride in having 14 women in Vimes, mostly in managerial posts in the company. Karavelić says their role is essential thanks to their quality performance in the work itself, organisation of the work and decision-making.
"Women tend to put care for their children and family before themselves, so they are considerate and diligent in their performance and spending their income. Despite the obligations they have in their household, they put in exceptional efforts in the development of agriculture," said Karavelić.
Karavelić, however, adds that the work of women in Visoko often goes unrecognised and unacknowledged, and that women do not have access to the income generated from agriculture. In her opinion, the City of Visoko should provide for more educational institutions where children could stay during working hours, which would give women more space to improve their knowledge and work in agriculture.
"It is also important to provide subsidies to support women willing to engage in agriculture, to organise trainings for those looking to start small businesses, to provide them with access to financing with favourable interest rates, and ensure a secured buy-off of agricultural products," says Karavelić.
Another meat industry, Mi-Trivas from Prnjavor, has recognised the importance of women, employing 49 in this company, out of a total of 90 workers. Deputy director of Mi-Trivas Jelena Vasić says that women hold almost all managerial posts in this company, thanks to their commitment, potential and determination to integrate into business community.
"If we look at the engagement of women in rural households in the past, before they were integrated into entrepreneurial community, we come to the conclusion that their role has always been essential in the agricultural setting. Greater integration through business community has only shed light on and showcased their abilities, possibilities and potential", believes Vasić.
This woman entrepreneur from Prnjavor also chose to follow her family's business path where women have been involved in production processes since the establishment of the company in 2001 until today.
"I speak from my experience when I say that women are a great driving force for the development of a family business, since by their very nature they are determined to preserve and advance a family setting – and this is largely translated into business environment," said Vasić.
Today, Mi-Trivas is a modern-equipped meat industry that can fully meet the demands of customers and today's market. In order to maintain the quality of production, Vasić admits that she often faces difficulties as a woman supervising a large work team.
"Work-life balance is a major challenge for women as their full engagement is required in any of these settings. Problems are inevitable in doing business, but if you have certain goals and a good and diligent team, you will overcome obstacles more easily and will be more motivated for further work. Overcoming challenges in work and life gives a person a great deal of security, satisfaction, motivation and desire to keep going," said Vasić.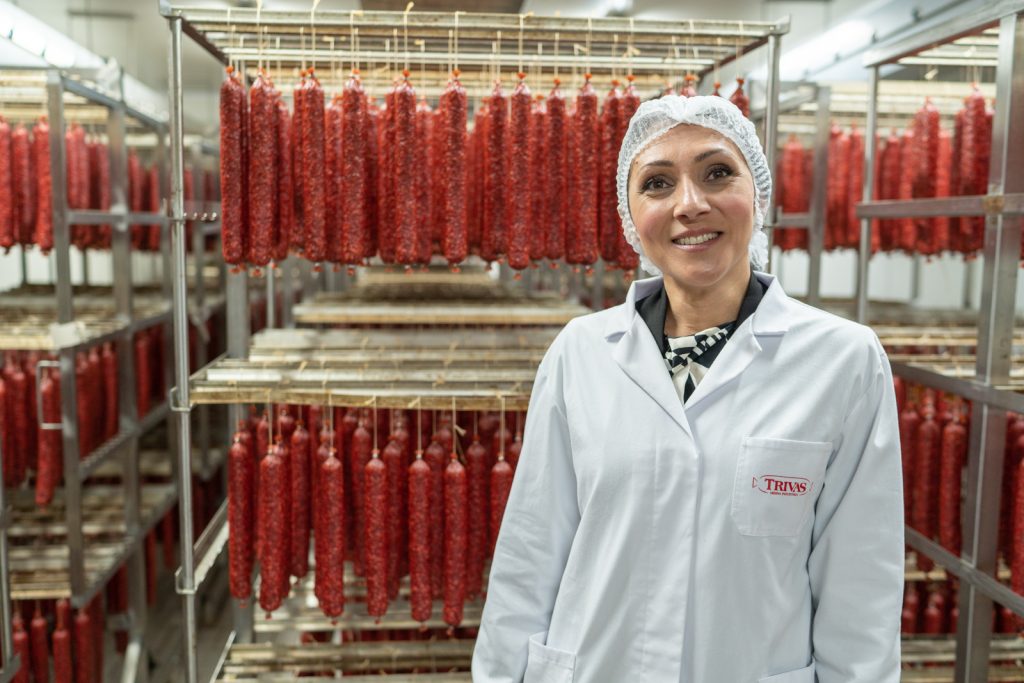 Out of the total number of registered owners of farms in the rural areas of Prnjavor, Vasić says that only 10 percent are women owners of farms and beneficiaries of incentives. This local community strives through certain subsidies to help empower women in agriculture, and Vasić hopes that in the future as many women as possible will dare to start their own businesses in agriculture.
Challenges faced by both Vasić and Karavelić inevitably include migrations of working age population from the country, insufficient resources of basic raw materials on the domestic market, constant growth in the cost of energy and raw materials, and poor subsidies for primary production and the processing industry. Yet, they believe that Bosnia and Herzegovina can provide greater assistance through subsidies, incentives and secured buy-off so that domestic producers are more competitive on the market.
The companies of these two women entrepreneurs from Visoko and Prnjavor are supported by grants through European Union Support for Agricultural Competitiveness and Rural Development in Bosnia and Herzegovina (EU4AGRI). The project is financed by the European Union, and implemented by the United Nations Development Programme (UNDP) in partnership with the Czech Development Agency.