Sustainable winegrowing? It is possible! – realized study visit to the Czech Republic for 12 winegrowers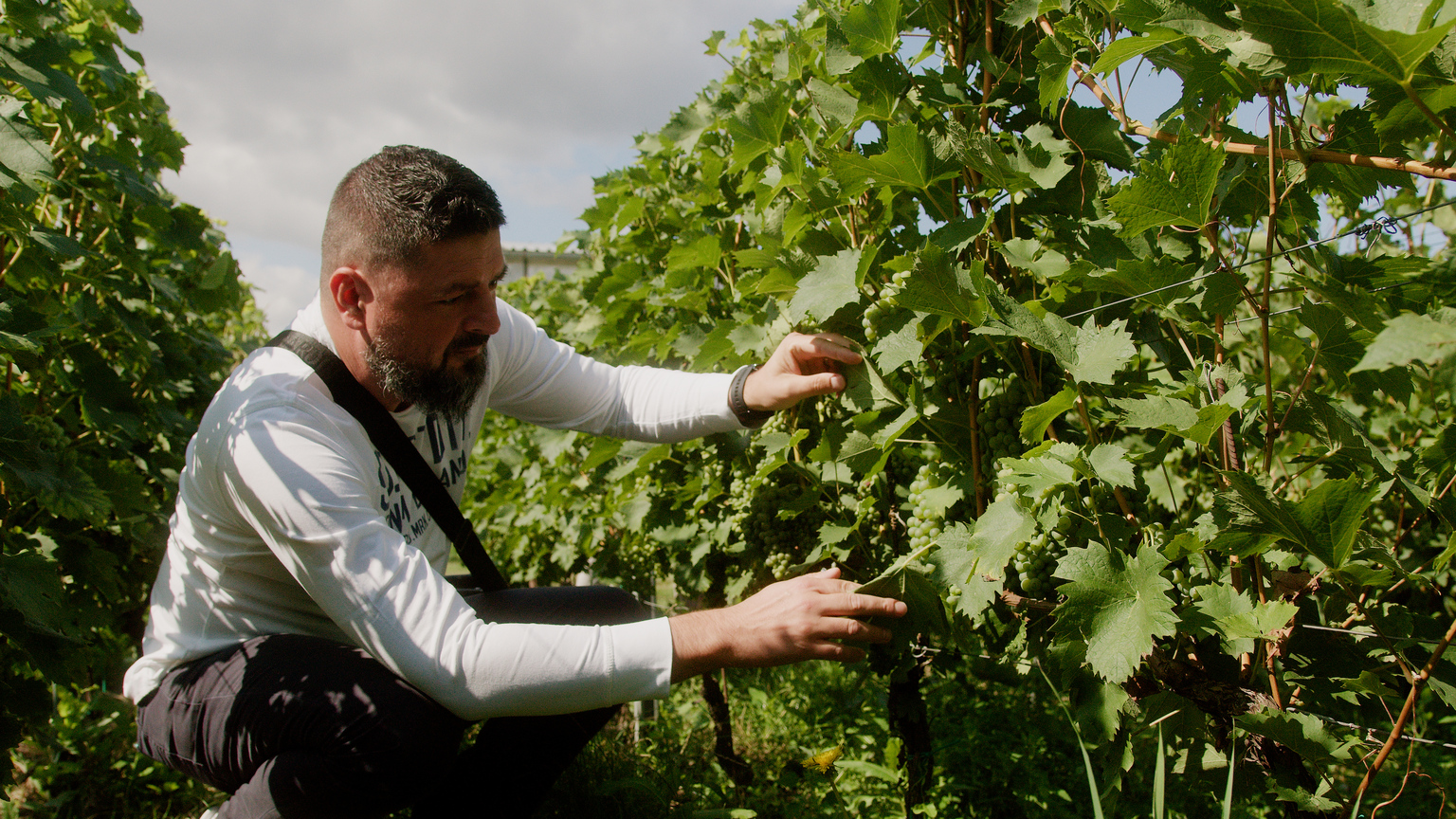 Sustainable winegrowing? It is possible! During the study visit to the Czech Republic, 12 winegrowers from Bosnia and Herzegovina got the opportunity to see and practically train how to effectively processed waste material from grapes production and wine processing. Namely, this includes the process of preparation of valuable vermicompost, production of spice made from elements separated during wine processing, and others.
Study participants also joined several meetings with Czech colleagues and discussed capacity development for sustainable management, economic and environmental performance of viti/viniculture sector, including share of information on relevant national and EU legislation and changes in policies within this sector. Upon the arrival of participants in BiH, project EU4Agri Recovery will support winegrowers with drying machines from spicy production and vermicompost to support their economical effort within the wine sector.
This study visit was organized within the European Union Support to Resilience in Agriculture and Food Sector in Bosnia and Herzegovina (EU4AGRI-Recovery), a 2.5-year initiative (2021-2023) that aims to support Bosnia and Herzegovina in mitigating the economic effects generated by the COVID-19 pandemic unto the agri-food businesses and rural tourism operators and ensuring their business continuity.
The EU4AGRI Recovery project, valued at EUR 5 million, is funded by the European Union and jointly implemented by the United Nations Development Programme (UNDP) and the Czech Development Agency (CzDA). Project is complementary to EU4AGRI project (2020-2024). It is expected that the project will lead to the retention of 400 jobs, creation of 100 green jobs (at least 50 for women and youth), 20 innovative and green start-ups supported as well as increased knowledge and skills for the long-term resilience and sustainability in the sector.